Zenith Tech

Zenith Technology is an online platform where we teach different courses. Starting from Web Development and Design, Graphics, Blogging, Digital Marketing and lots more.
Zenith Tech has the best Tutors certified, tested and trusted. Who are available 24/7 to guide you through out the whole course, they are always available to attend to your questions and help you until your complete the course enrolled in,there  is always a quiz with at least 10 questions at the end of all courses,upon completion of the course and after passing the quiz,the student will now be eligible  for a Certificate of Completion for the completed course, Start learning from us today for free.
Zenith Tech in Affiliation with Deos International Technology Limited
Zenith tech is an affiliate  of Deo's Technologies International  Ltd. A computer firm located in the heart of Africa, Nigeria to be precise. Deo's International Technologies Ltd is registered with the RC:403703. The company equally has a training institute, Deos International Institute  linked to;
Institute of Data Processing Management of Nigeria
National Institute of Marketing of Nigeria
Institute of Biomedical engineering Technology and so on.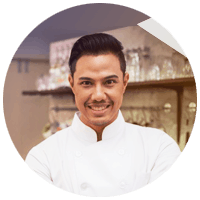 Godslyn Ogbonna
co-founder

Complete any of our available courses today and get Certified
Copyright © 2019 ZenithTech